Learn to Maintain Your Mental Health at Work with 8 Tips
February 19, 2023

Posted by:

IMPACT CENTER

Category:

Technology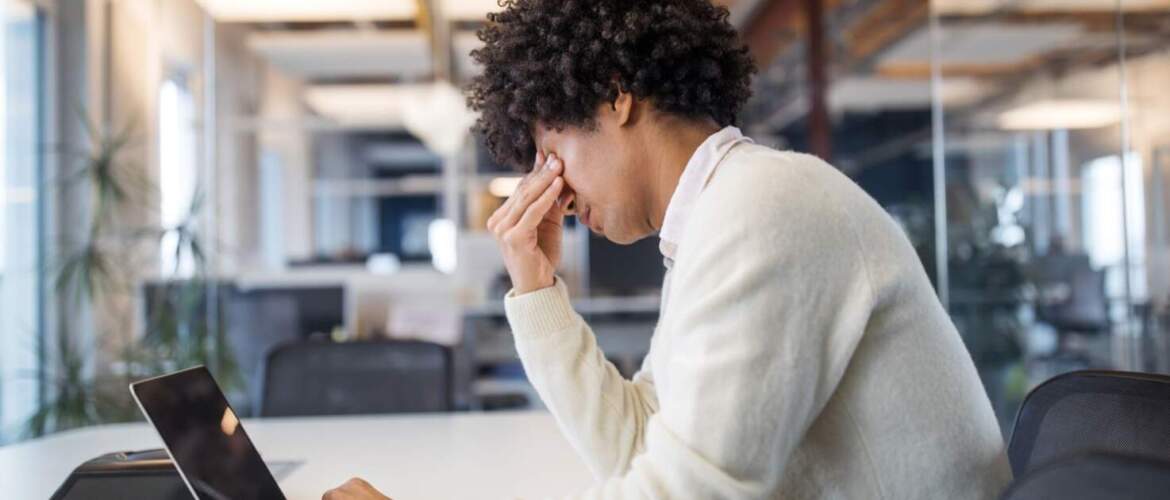 By The Help of a Training Center in Dubai: Learn to Maintain Your Mental Health at Work with 8 Tips
Some social and behavioral courses in Dubai can help you learn more about things like: emotional intelligence, body language, mind, attitude and motivation and more. This kind of courses help you improve your social behavior and personal skills not only to help you get a better job, but also to help you as an individual to live a healthier life as an effective human being.
According to World Health Organization (WHO), 15% of working-age adults were estimated to have a mental disorder in 2019. As poor working conditions, such as discrimination and inequality, heavy workloads, little workplace management, and job insecurity, can put your mental health at risk. Such conditions' effects can be avoided when you learn how to keep maintaining your mental health.
Therefore, we are sharing with you 8 tips that are important to help you maintain your mental health at work:
1- Talk about your feelings
Talking can help you deal with a situation that has been bothering you for a time. The act of simply being heard might make you feel supported and less alone.
2- Keep yourself motivated
Enroll in courses that have been designed to empower your own self, such as our "Mind, Attitude & Motivation" course that will help you develop powerful mind and motivation strategies to stay on track.
3- Ask for help
Seeking help isn't a sign of weakness. It is a part of taking responsibility for your health and doing what you can to maintain it.
4- Eat healthy
What we eat has a major impact on how we feel. Caffeine and sugar, for instance, might have an instant effect. But your mental health might also be negatively impacted by food in the long run. Like the other organs in your body, your brain needs a variety of nutrients to keep healthy and work properly. So, be more careful about what you eat and drink, and try your hard to follow a balanced diet with the help of your doctor.
5- Keep active
Regular exercise can improve your mood, focus, sleep, and general well-being; As according to experts, physical activity causes your brain to release chemicals that can help you feel good.
6- Take a break
Give yourself some "me time;" Your mental health benefits from a shift in environment or movement. It may be a 30-minute lunch break at work, or spending the weekend travelling. So, always keep in mind to take your time to de-stress yourself.
7- Accept yourself
We are all different and unique, which makes it very healthy for us to accept ourselves just the way we are. Stop comparing yourself with others, and only work on yourself to become the better version of you not a copy from someone else.
8- Help others
Helping other people make us feel more needed and valued, and those feelings are what we need to feel good about ourselves and to remind ourselves of how important we are. You can help your mother with household chores, listen to a friend who is going through a hard time, or volunteer in a local charity. Simple acts can make a difference for you and for others.
Get in touch with Impact training center in Dubai to know more about our social and behavioral courses.
Author:IMPACT CENTER
Impact Training Center is launched by a team of highly professional trainers with decades of experience assessing, training, consulting, and creating innovative solutions. The Impact training team celebrates over the years with thousands of success stories in its records. In Impact we provide consultancy, training needs analysis, training and coaching for corporates and individuals. To guarantee effective results of quality training, we use cutting-edge and unconventional training approaches along with an effective training system that identifies training needs and barriers as well as setting ambitious goals which aid in transforming the business, the environment, or the life of our clients. Impact center operates from Dubai and provides services to the UAE, Region and the world. Addressing the training needs of professionals in corporate and educational institutions, as well as the individuals' needs.