10 Tips to Pass an Interview Successfully
March 21, 2023

Posted by:

IMPACT CENTER

Category:

Technology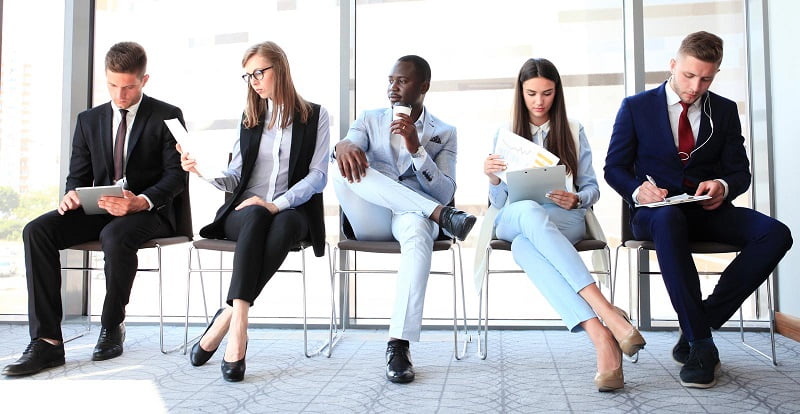 Your interviewer's impression of you may be more important than your real qualifications. Along with your expertise and education, your confidence, attitude, essential social skills, and communication skills are evaluated. This is why preparation is the key.
We are sharing with you today 10 important tips to help you being ready for your next interview.
Be early
This often means 10-15 minutes early. Before the scheduled time, interviewers are frequently prepared.
Know the name, pronunciation, and spelling of the interviewer
To use it during the interview. Call ahead and ask the secretary if you don't know the name. Keep the secretary's name in mind in case you need to contact again. The hiring choice may be influenced by secretaries.
Prepare a few of your own questions in advance
There is nothing wrong with having a short list of questions and ideas; it showcases that you have done your research and are interested in learning more about the company and the job.
Focus on your strength points
Don't make explanations for a lack of experience; instead, highlight your qualities, useful abilities, and your enthusiasm for learning. Describe your strengths in terms of what they can do for the company.
Pay close attention to the interviewer
Make sure you comprehend the question; if not, request clarification or rephrase it. Give an accurate and clear response. Remain focused on the current topic.
Pay attention to your spelling
Employers are looking for applicants with good communication skills. Consistency is favored to grammatically incorrect fluency, even if it means talking slowly and correcting yourself.
Await the interviewer to bring up salary and advantages.
At the first interview, don't expect to get a job offer
Before an offer is made a few weeks later, you are frequently asked to a second or even third interview.
Finally, be passionate and positive
Ask what the next move will be. Express your interest in the position and thank the interviewer for their time. Shake hands, smile, and leave politely.
No interview is complete unless you send a thank-you letter afterward
Thank them for the interview and, if accurate, repeat your desire. This final action can have an impact. Don't overlook it.
Author:IMPACT CENTER
Impact Training Center is launched by a team of highly professional trainers with decades of experience assessing, training, consulting, and creating innovative solutions. The Impact training team celebrates over the years with thousands of success stories in its records. In Impact we provide consultancy, training needs analysis, training and coaching for corporates and individuals. To guarantee effective results of quality training, we use cutting-edge and unconventional training approaches along with an effective training system that identifies training needs and barriers as well as setting ambitious goals which aid in transforming the business, the environment, or the life of our clients. Impact center operates from Dubai and provides services to the UAE, Region and the world. Addressing the training needs of professionals in corporate and educational institutions, as well as the individuals' needs.